11 tags
Torment [1/20]: I am not making a game
[TLDR] I am not making a game, I'm making an interactive experience. This post is basically about how restrictive the term "game" makes you feel restricted as a designer, and also (often) puts false assumptions in the user's mind when approaching a "game". Also, check out the last segment for some nice guidelines to make more interesting things [/TLDR] I...
17 tags
Torment [0/20]
Why good day everyone. Long time no see! I haven't written anything on this Tumblr in like 3 months or so. Why? Well I'm not going to lie to you - simply put: I've been slacking off! I haven't worked on anything really as far as games go, no progress, no nothing. I've been a little busy with school and such but that is not really a valid excuse. I need to get myself...
7 tags
Ubuntu GLFW Compilation guide
Howdy, let's learn how to compile the GLFW library in Ubuntu. GLFW is a small clean library to develop OpenGL application. It simplifies cross platform input and getting a window with a context etc etc. First you probably want to sudo apt-get install build-essential libgl1-mesa-dev libglu1-mesa-dev xorg-dev  You might want to omit the mesa ones if your graphic driver comes with...
7 tags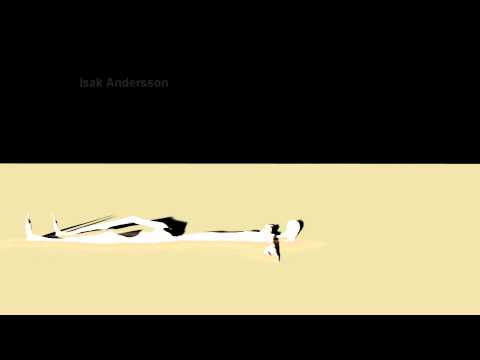 6 tags
Different Teaser
So I was starting working on a teaser for Holochrist during a few weeks to have something to hand in to my animation teacher. The process was extremely slow, tedious, boring and hard work. Not exactly the way to go. So I'm scrapping all that hard work to start afresh. There was no way that it would be possible to even finish. So the decision was hard, but obvious. And the scene became too...
7 tags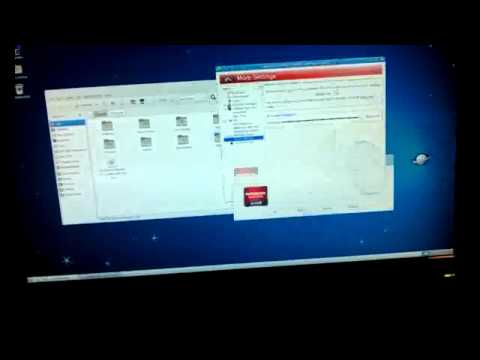 3 tags
Note to self
apt-get install build-essential clang sudo ln -s /usr/lib/x86_64-linux-gnu /usr/lib64 clang++ foo.cpp -o foo clang++ <filename> -o <desired filename> ./foo woop
12 tags
Holochrist: Scratch Ogre3d - Horde3d is More Like...
After showing my latest post about what libraries I'm going to use for Holochrist to some people. I got introduced to a different rendering engine than Ogre3d. This one is called Horde3d and seems much more like something I'd like to use. Horde is much more "minimal" than Ogre, Ogre isn't just a rendering engine. As it also handles things like input (Ogre depends on...
14 tags
Holochrist: Final Decisions
I've been thinking a little bit about the various different things I shouldn't take on by myself for Holochrist development. If I want to release within a reasonable timespan and have a polished product. I want to release around the time I graduate from highschool(about one and a half year away from now). Keep in mind that's only an unrealistic estimate. I've thought hard...
17 tags
Holochrist: I need to make a decision
Oh tools.. How I don't like any of them. Holochrist development more or less froze when I came to realize that UDK is just way to clunky. Just importing an asset was nightmarishly clunky. I couldn't bare with it. Then I turned to unity. I have to say I like it but it still doesn't feel right to use these kind of tools to me. I'm a homebrew sort of guy. So the last few...
13 tags
Looking back at 2011
So the year is coming to its end and some people are going out to blow shit up. Not me though, I like to take it easy. I'll be spending the evening eating dinner and things with my girlfriend (a real one!). As silly as it is, I'm currently looking back at 2011 to see what I've achieved. Other than having a great girl put up with me for a year since the 27th of December(♥). I...
18 tags
Skyward Sword: Initial impressions
(Drawing by Boba2009 or something) So I just happened to get my copy of The Legend of Zelda: Skyward Sword (Collectors edition :D) in my mailbox one day before its actual swedish release. So of course I dropped everything I was doing (some ruby coding) and plugged in my Wii and I have now spent around 5 hours or so with the game! I thought some of you would be interested in what I think so...
12 tags
Zelda Console Marathon(1/6): The Legend of Zelda
GGUHGUGH Tumblr DELETED the text while I was writing it. Guess I'm starting over!  Anyways I just got done with the first Zelda game and I was amazed with how many of the elements from the first game still remain as what defines modern Zelda games. Things like acquiring items to progress in the game and dungeons would be the most obvious ones. But also just things like entering a room, and...
11 tags
Zelda Console Marathon: Prologue
To prepare myself for the release of The Legend of Zelda: Skyward Sword which I've been anticipating for oh so long now. I have decided to play through all of the console Zelda games after chronological order (after when they were released). I will play through: The Legend of Zelda (NES) The Legend of Zelda: A Link to the Past (SNES) The Legend of Zelda: Ocarina of Time 3d (3DS) The...
7 tags
Objectives
As I was hanging out in IRC hearing people talking about their games I started thinking about objectives in games. Why do nearly all games rely on Objectives? I know that it's a great way to move the game and story forward. But I think it's sad to see that not more explore what can be done without objectives. Or perhaps just having one objective. I am not talking about games where...
4 tags
Regarding Steam Hackage
As the news are spreading like the Plague amongst gamers about Steam getting hacked. So far Valve has only posted about this in the Steam forums and haven't sent out emails telling its users about what happened, which is something they really should do. That's the only bad thing about what's been happening so far, and I'd imagine that as I'm writing this post the...
"Nobody tells this to people who are beginners, I wish someone told me. All of us..."
– Ira Glass (via dustyprogrammer)
2 tags
8 tags
18 tags
Cheerful Island
Greetings tumblr. Today I present to you my absolutely will-not-stop-until-it's-done first commercial(probably) game, Cheerful Island! Cheerful Island is only the working title though, as usual I think of the real title before the working title. The game is a simple, basic but solid platformer. It's sort of a goofy spoof of Super Mario. Also, in this game you go left instead of...
2 tags
Finishing a Game
makegames: As I work towards completing my own game, I've been thinking a lot about finishing projects in general. I've noticed that there are a lot of really talented developers out there that have trouble finishing games. Truthfully, I've left a long trail of unfinished games in my wake… I think everyone has. Not every project is going to pan out, for whatever reason. But if you find...
25 tags
DareSkate Alpha1b
You can now go ahead and try the Alpha for DareSkate HERE or at http://j.mp/dareskatealphab Extract the Zip file and run the DareSkate.jar, make sure you are running it with Java runtime or something like that and not an archiving program like WinRAR (since jars can be used in the same way as rars or Zip's). What's in the Alpha1b? Jumping that works great! Collision that works...
10 tags
Working camera
 e Now I have a camera working! Was way easier than I thought! Now I just have to fix the jumping and add the level generation! The jumping is still pretty good though so I'm not sure..
16 tags
DareSkate
Howdy! Just wanted to post a quick update about what I've been doing to prepare myself for the Ludum Dare compo! I started working on a game called DareInvaders (space invaders within 12 hours) and sort of failed because I started doing things that were way more complicated than they needed to be. So I scrapped DareInvaders slash put it on hold for now and started a new game called...
wolfbyheart replied to your photo: My girlfriend looks cool, I look retarded! <3 i love you baby! Love you more! <3
10 tags
The humble indie game bundle! #3
As usual when a humble bundle is going, I write a post about it. What is the humble indie bundle? Well it's a bundle of Indie games where you can pay as much as you like (!) The games this time are: Crayon Physics Deluxe And awesome little Physics puzzle game where you draw stuff and stuff happens! VVVVVV By far one of my favourite indie games. Well, not just indie games. It's...
magicnanners asked: Hey would you like to be featured in the special thanks section of the credits on our next game? I would most likely include a link to your tumblr.
zoesxo asked: Best boyfriend in the world. ♥
9 tags
8 tags
New game
Okay so once again I decided to make a side project. I wanted to do something that's more graphically simple but is more of a learning experience programming wise. I decided that I want to make a side scrolling adventure rpg game. The pixels on a character will be fairly limited (40x40 or something) and the game is supposed to look a bit cute! I've been coding a little bit on it today...
elegwalandheart asked: If you want to start your own company you need to be 18. If you live in Canada (Like me) you'd also need to dish over some money so you can sell things under a different same (Let's say you want a company called Bi-Winning) you'd have to go to the government, pay 50 or so dollars and Register the company Bi-Winning. After that you would have to declare yourself self employed.. or...
elegwalandheart asked: When did you start programming, and what was your first language?
3 tags
"Everyone who's ever taken a shower has an idea. It's the person who gets out of..."
– Nolan Bushnell - Founder of Atari (via itquotes)
6 tags
6 months!
Today I've been in a releationship with my girlfriend Zoe for six months and I thought it would at least be nice to write a short little post about her. Whenever someone asks me about what I love about her I'm never really sure where to start because there is just so very much that is great and amazing that I almost get a headache just thinking about it. I'm not really the best...
13 tags
Just general life stuff + COMIC!
Well good day to you followers just wanted to tell you a little bit about what's been going on like yo. So I have started working on my game which i've named temporarily to PROJECT SQUIRREL because; well I have a strange relationship with squirrels. Plus, squirrels jump and the game is about jumping! I already have a real name for the game though. I'm just not sharing it for...
23 tags
Silly me
wolfbyheart: A picture of me looking silly! Just because i haven't posted anything in a while
8 tags
Fixed!
Okay so i managed to fix it by changing the enhanced for loops to regular for loops. I'm not sure why the enhanced messed it up, if you know then please tell me! The working code looks like this: https://gist.github.com/1015791 Try it, run it, make sense of it! It's quite simple i must say. Now let's move on to programming my game! And no, i don't think i'm ready...
9 tags
Help me?
Allright so i'm gonna do this simple thing where i loop through two multi dimensional arrays, give each index a random number. So that works fine so far. But then it's time to add them together and for some reason it all becomes 0.. Here is the code: https://gist.github.com/1015755 Hopefully someone who kicks ass at Java out there can help me! :( Other than that i feel that i know...
1 tag
New tumblr?
Well… Allright.. I'll take it i guess. Feels weird but i guess it will be cool when we all get used to it!
homenots asked: Hello !

This is Javier, from Spain. Could you please tell me how did you manage to add a twitter button on your tumblr? I have no idea...

Thanks !
1 tag
8 tags
28 tags
Update 2011/06/02
Hello tumblr, I haven't spoke to you in quite a while because of some awful busyness. Well I've checked my dash and all that but not much more. I just thought that now would be a good time to tell you what I've been doing before you all think I've died in an accident! The website This has pretty much been my prime occupation the last few weeks. Not only making the site,...
snugglemegently asked: Hi. (: How can I get that Twitter button?
7 tags